Creations for You
The journey through the online forest can be quite exhausting. Therefore I'm even more happy, that you found your way to my humble little place. Please take a seat and have some tea, wanderer. What can I help you with today? Would you like a custom piece to hang on your wall or for a friend? Or maybe an illustration for the fantastic story you're currently working on? Whatever it is, I'm all ears!
---
Music visualized – Artworks for Bands
Tattoos – Art that goes under Your Skin
Trip Through my Mind
My personal work mainly revolves around nature, mythology, folklore and history. Bold black inks and moody watercolors bring witches and other woodland creatures to life. I also like to enhance my artworks digitally and capture nature's wild side with my camera.
My Projects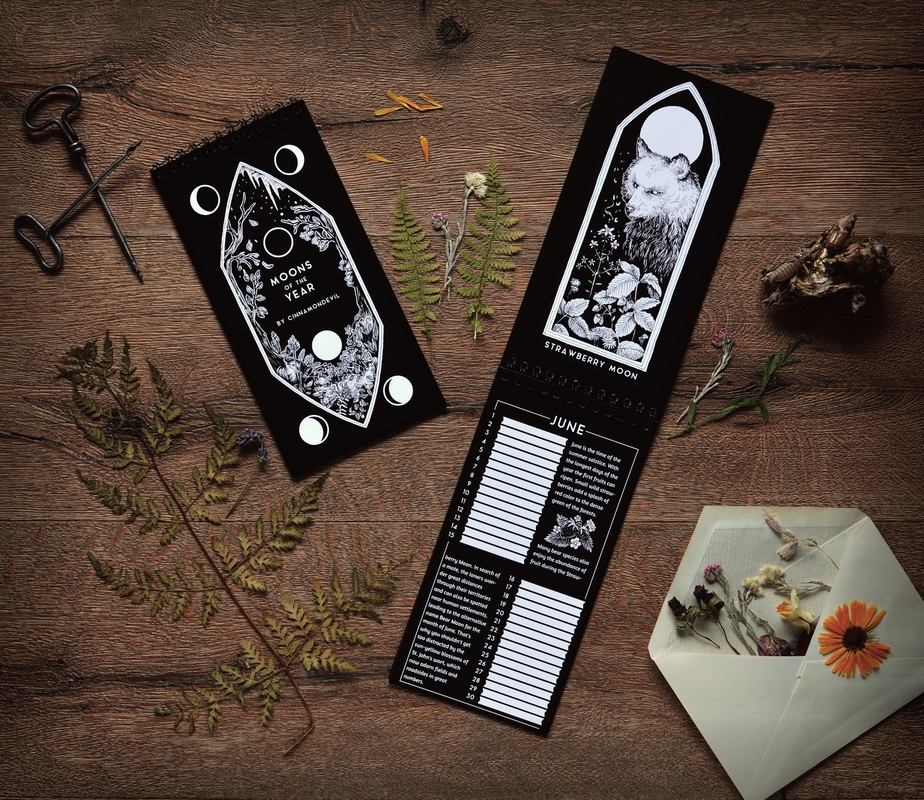 Moons of the Year
Many myths and customs entwine around the moon, our celestial companion. This project dives into these stories and brings them together in an eternal calendar with twelve whimsical illustrations.