Creations for You
The journey through the online forest can be quite exhausting. Therefore I'm even more happy, that you found your way to my humble little place. Please take a seat and have some tea, wanderer. What can I help you with today? Would you like a custom piece to hang on your wall or for a friend? Or maybe an illustration for the fantastic story you're currently working on? Whatever it is, I'm all ears!
Music visualized
Music has always been a resource of hope and inspiration for many people. The melodies and lyrics influence our mood and our memories when they reach our ears. But how does music in the online landscape find the way into our head in the first place?
There are many answers to this question and one of them is a captivating artwork that stands out from the masses and transports the passionate feelings and messages of the music. And that's exactly what I can create for you and your band.
Over the last couple of years, I have been working with different metal and punk musicians and created several album covers, posters, and merchandise designs. I consult closely with my clients to realize their vision in a unique way.
Does this sound interesting to you? Let's have a chat about YOUR vision!
---
Art that stays with You forever
Our mind constantly ruminates in our fleshy shell, now and then breaking out as words, behaviors, or clothing. And sometimes we even decorate our skin with what inspires us or with thoughts we don't want to part with.
Because tattoos are such a personal choice, I like to get an idea about you as a person and your interests before I put my pen to paper. That way I create a design that you can proudly wear and which expresses yourself, tells your story and sparks interest.
If you want to become part flesh and part art, fill me in with your ideas!
(Info: I do not ink people myself. You need to find a tattoo artist to get the design under your skin.)
Trip Through my Mind
My personal work mainly revolves around nature, mythology, folklore and history. Bold black inks and moody watercolors bring witches and other woodland creatures to life. I also like to enhance my artworks digitally and capture nature's wild side with my camera.
My Projects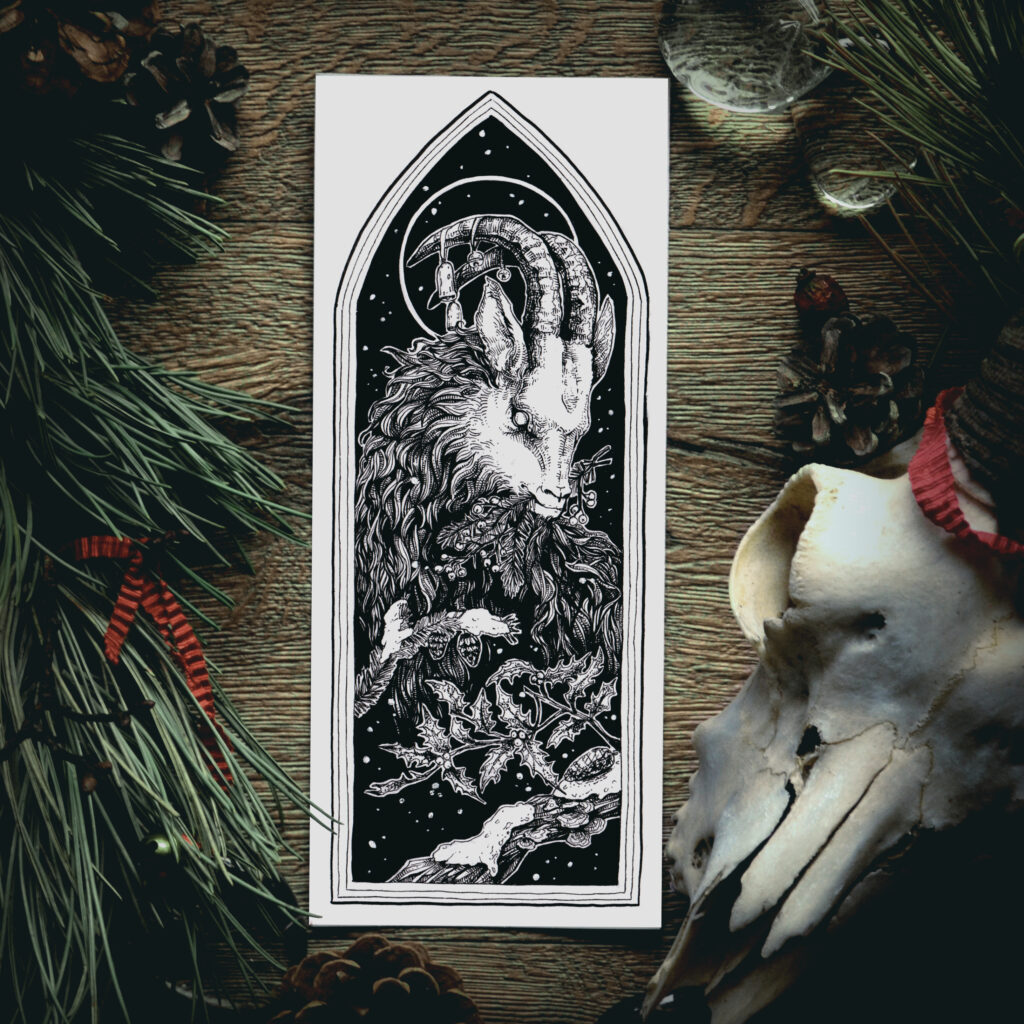 Moons of the Year
Many myths and customs entwine around the moon, our celestial companion. This project dives into these stories and brings them together in a series of twelve whimsical illustrations.
☽ More Infos coming soon! ☾
Witchy Stoner Tarot
I look into the future – and I see stones and weeds, mushrooms and oddly shaped glass bottles.
☽ More Infos coming soon! ☾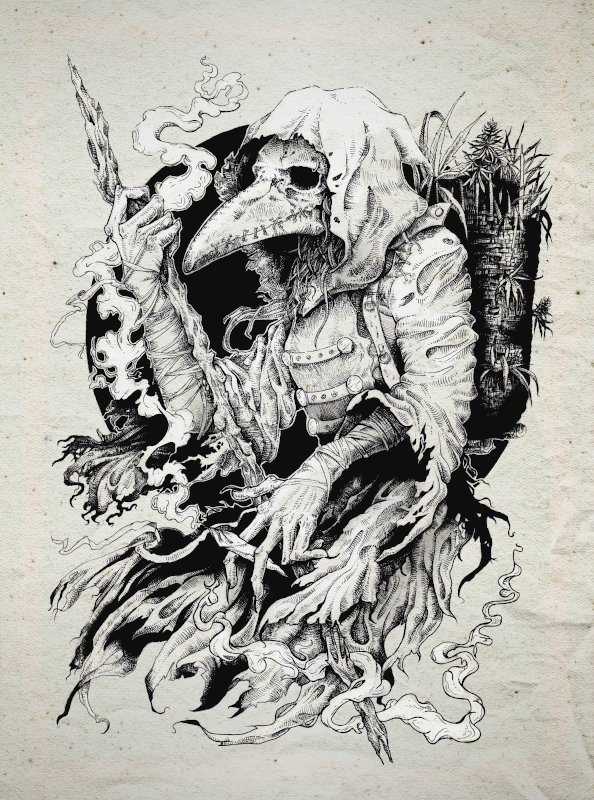 New pieces, sketches and sneak peaks on

and